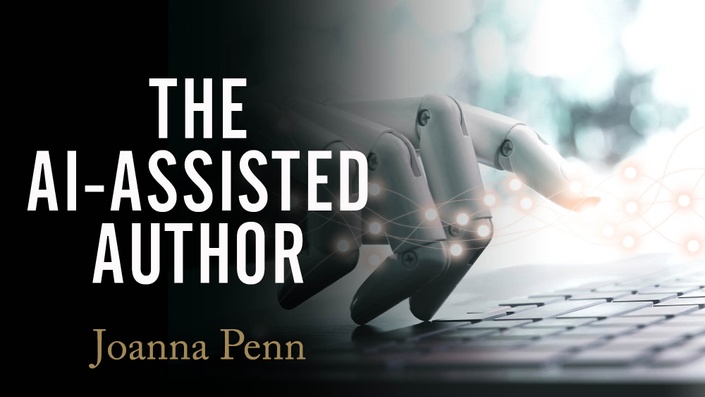 The AI-Assisted Author
How to use AI tools for writing and editing, book marketing, and making a living with your writing
Artificial Intelligence tools are increasingly used in many areas, so how can we, as authors, take advantage of AI tools for writing and marketing our books?
I've been interested in the creative and business uses of AI for several years now and in this course, I'll share the most up to date information on the possibilities for authors.
This course is for you if:
You are techno-curious and open to the opportunities of technology
You want an insight into AI tools without too much technical detail
You want to use AI tools in an ethical manner and understand the problems with AI, as well as the benefits
Your Instructor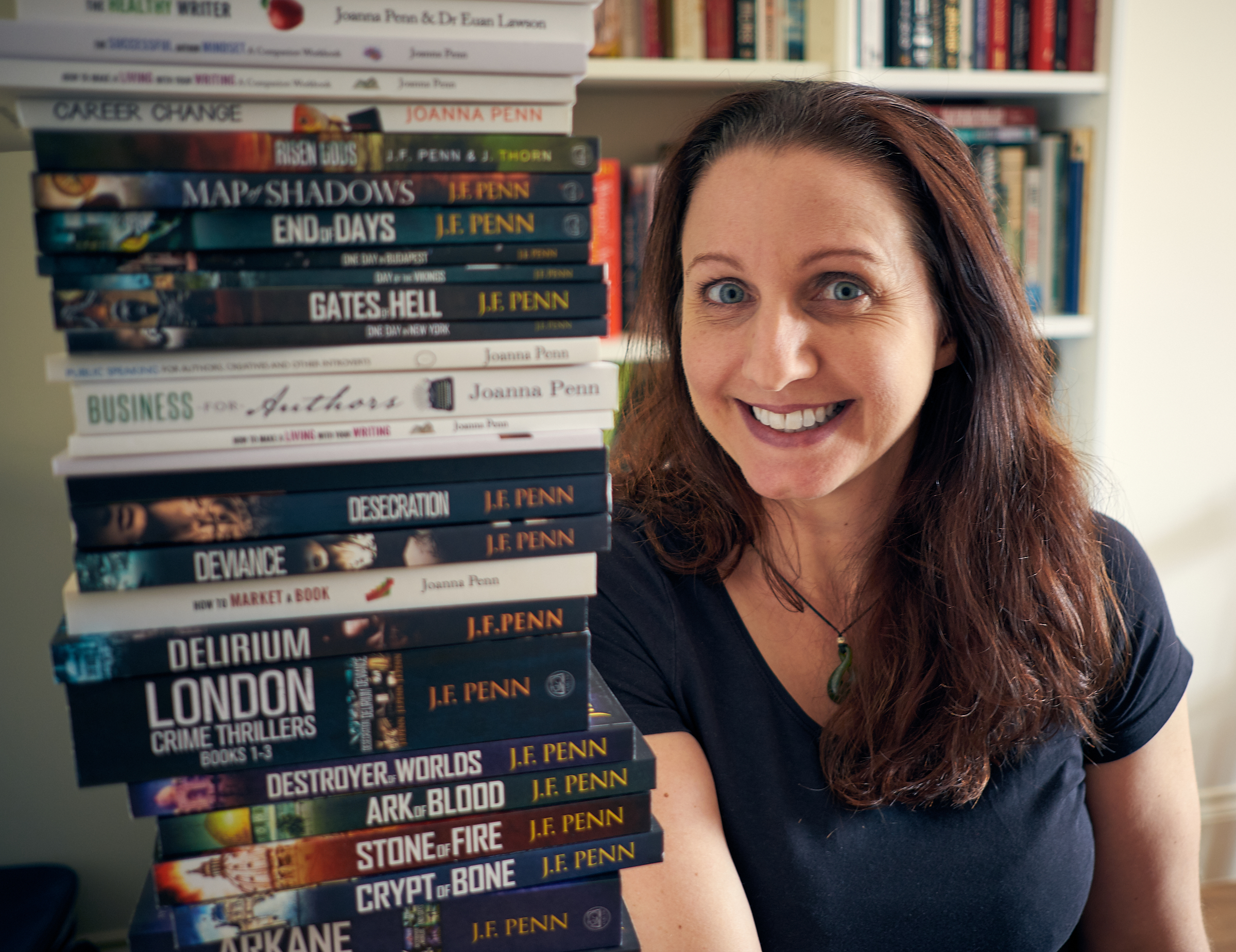 Joanna Penn writes non-fiction for authors and is an award-nominated, New York Times and USA Today bestselling thriller author as J.F. Penn. She's also an award-winning podcaster, creative entrepreneur, and international professional speaker.
Her book, Artificial Intelligence, Blockchain, and Virtual Worlds: The Impact of Converging Technologies On Authors and the Publishing Industry was an Amazon Bestseller in AI & Semantics alongside AI Superpowers by Kai-Fu Lee and The Singularity is Near by Ray Kurzweil.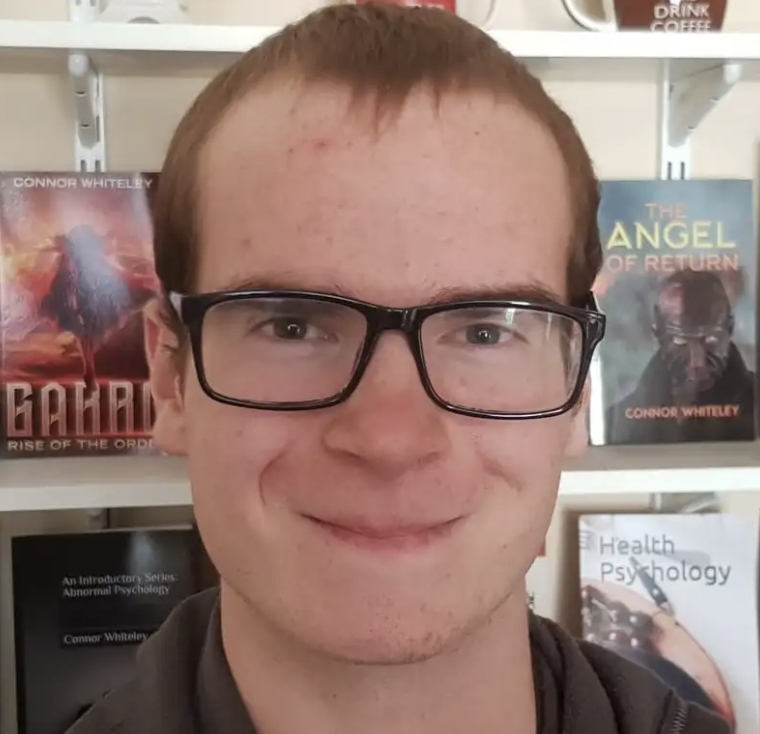 "This is a great online course that authors will enjoy. It isn't technical or difficult to understand and in Joanna's normal style she makes it interesting, engaging, and filled with energy. As she guides you through a wide range of great topics, you'll start to see all the amazing opportunities that AI gives us as authors. The future is exciting and bright for creators, and this great course explains why!" Connor Whiteley, TheGlobalAuthor.com
"This has been an amazing and eye-opening course! Joanna Penn is an engaging and forward-thinking teacher, and she has given deep, serious thought to the challenges and opportunities ahead for writers. I'm very thankful to have had the chance to learn from her. It was well worth it." John Greenlee

Frequently Asked Questions
When does the course start and finish?
The course starts as soon as you purchase it and you can finish it in your own time. It is a completely self-paced online mini course/lecture. You decide when you start and when you finish.
How long do I have access to the course?
After enrolling, you have unlimited access to this course - across any and all devices you own – for as long as the course is available. This will be for at least a year after purchase. You can also download all the materials so you can keep a copy.
What if I am unhappy with the course?
I would never want you to be unhappy! If you are unsatisfied with your purchase, please contact me in the first 30 days and I will give you a full refund. Email:
[email protected]
Do I get a discount if I am enrolled in your other courses or if I am a Patreon supporter?
Yes, you get a discount if you are enrolled in any of my other courses, or if you support my podcast on Patreon. You will find the discount codes within the course you are registered for or on your Patreon welcome email. Or please email me to find out:
[email protected]
How long will the course take to go through?
You can play all the videos or listen to the audio in around 4 hours and 30 mins, but every section also provides links, resources, and questions for you to take your understanding and research further. You can binge the content in larger chunks for an overall awareness, or you can take it more slowly if you want to go deeper on specific topics.
Will I learn all the technical 'how to' details of how AI works and how to use all the available tools?
No. This is about awareness of the opportunities of AI tools, not an exhaustive technical 'how-to' course. Technology changes so fast, particularly in this area, so it's more about giving you the knowledge to get started and you can then investigates areas of interest in more detail. I provide plenty of links and resources so you know where to go next.
What if I have more questions around the course?
Do you have courses on other things that might help me?
Yes :) I have other courses available. Just click All Courses on the top right of this page, or go to www.TheCreativePenn.com/learn to see them all.
You said the course would be US$199. Why is there sales tax added to the price?
Each country has different legally-required digital sales tax applied to courses. Teachable manage these taxes so they need to add the respective sales tax per region onto the course. Your final price will be determined by the digital sales tax of the country you reside in.