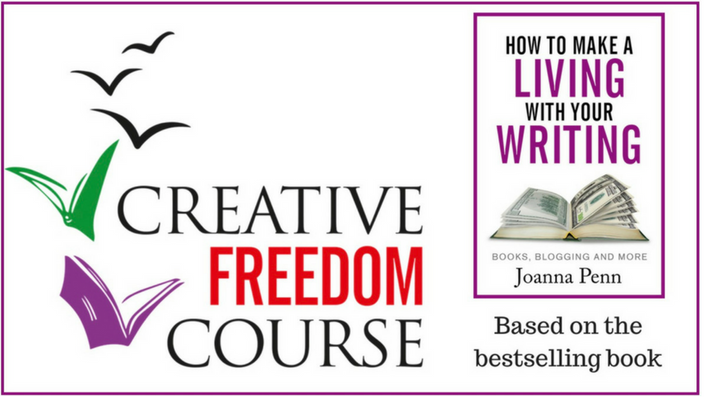 Creative Freedom
A Step By Step Guide To Making A Living With Your Writing
You know how to write a book.
Now learn to make a living from your writing.
In April 2015, The Guardian reported that the average author earns less than the minimum wage from writing.
But you don't want to be average.
You want to make good money from your writing, perhaps even become a full-time author entrepreneur.
But while there are thousands of courses on how to write a book, there has been no education on how to run a viable business as an author.
Until now.
The Creative Freedom Course is designed to take you step by step through the roadmap to making a living with your writing, based on my own journey of doing exactly that.
Creative Freedom is about empowering you as the creative and giving you the tools and skills necessary to make a living with your writing.

Your Instructor
I'm Joanna Penn, New York Times and USA Today bestselling author of thrillers as J.F.Penn, as well as bestselling non-fiction for authors.
I'm also an entrepreneur, earning a six figure income from my writing through book sales in multiple formats on multiple stores, selling in 68 countries and four languages.
I'm an independent (indie) author, choosing to work with other creative professionals and go direct to my readers.

You don't need a publisher in this digital age to sell your books to a global market, you just need the right information to learn how to do it yourself.
We all face the same problems when it comes to making money as an author.
These are the things I have been through myself and heard over and over again in live workshops with authors. Do they resonate with you?
"I want to make money with my writing, but I just don't know where to start or how it can be possible."
"It's all so confusing. There's so much advice online about self-publishing and book marketing. I don't know where to start."
"How do I find the time to write as well as build a business?"
"I don't know how to reach readers or sell more books."
"Surely there's no way to make money from books unless you have a publisher?"
With this course, you will be able to:


Break through the overwhelm by discovering the exact strategy you can use to make a living with your writing


Save time by following the path of an author who is already making a six figure income
"If you are serious about moving your writing from hobby to job, then I cannot recommend Creative Freedom highly enough. The course is exactly what I needed. It bridges that tricky gap between not being a newbie and therefore not needing basic self publishing info, but not quite yet a professional and therefore still needing guidance."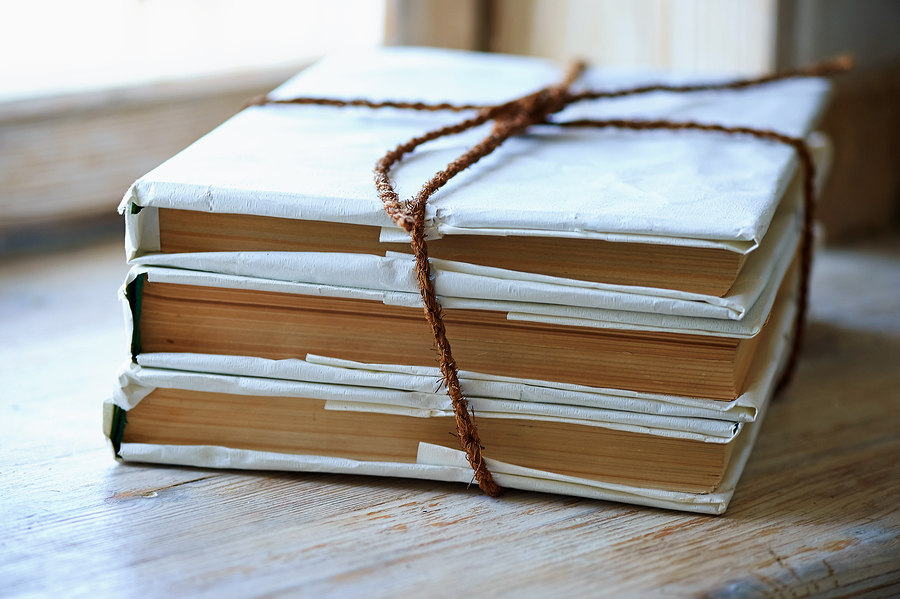 "Joanna's course transformed my outlook on my writing and got me to take my work seriously as a business.
The course is a nice mix of how-to and high-level information that provided me with an excellent roadmap for getting my writing career off the ground. I'm so glad I made the investment! After completing the course and following Joanna's advice, I've been able to make a living with my books and write full time."
– Becky T
The Creative Freedom Course is not for hobbyists.
It's for authors who are serious about making money with their writing.
The course is designed for the following types of people:

You have a book or books but you don't make any money from your writing currently and you are determined to make writing a viable business.
You currently make some money from your writing, but you want to make more per month.
You are making decent money, but you know you need to learn how to run a business and take it to the next level. You want to substantially increase your income from your writing.
You are an ambitious author and you want to make a six figure income from your writing. You're ready to commit to making that happen.
Do any of these sound like you?
Creative freedom is not about chasing the latest shiny object. It's also not a get rich quick scheme. This course is designed to be used to build a long-term sustainable business as an author entrepreneur.
It's aimed at indie authors but much of the material will also be useful to business-minded traditionally published authors who are considering other income streams.
The course is advanced material and is therefore not aimed at writers who have not yet published a book.

"Joanna Penn has become a favorite role model for professional author-publishers, those indie-minded writers who want to turn their passion into their job. Penn offers the step-by-step process she has followed to success and covers every aspect of earning a good living from writing. Not a word is wasted and not a lesson offered that hasn't been forged in the hotbed of her own experience."
- Orna Ross, Author and founder of the Alliance of Independent Authors. Voted one of the Top 100 Most Influential People in Publishing 2014
What is included in the course material?
The Creative Freedom Course is built as a step by step guide to making a living with your writing.
There are videos for every lesson as well as downloadable audio, PDF slides and extra material per module.
Module 1: Strategy and Planning
First principles that underpin the whole course: Scalable income, multiple streams of income, deciding on your definition of success and claiming the word entrepreneur


Overview of business from the author's perspective: Products and services, your business model, the asset list, employees, contractors and suppliers, you as the writer vs. you as the business owner, customers, distribution and sales, marketing, financial accounting and reporting


A walk-through of my own strategy and business plan: Deciding on your business name or imprint, your financial, creative and life goals as well as the strategy for achieving them, then detail on products, pricing, distribution, customers, suppliers and your team, marketing, and financial decisions.


Module 2: Execution
How to make money from books: A closer look at the intellectual property rights associated with a book and how valuable they can be, how traditional publishing has changed and what we can achieve as indies, plus a whole lot of ideas on making money with books including writing books that people want by genre and by search, writing series, varying length and price, selling on multiple stores, selling to the global market, publishing in multiple formats as well as deciding on your business model and developing a funnel.



How to self-publish ebooks: The prerequisites to have in place before publishing including professional editing, a great book cover that resonates with your target market, options for formatting, writing the sales description or back blurb, how to decide on categories and keywords by using Amazon as a search engine, decisions on pricing and exclusivity plus the complications of illustrations and images.Then I take you behind the scenes of publishing on Amazon KDP, Kobo Writing Life and Draft2Digital. Plus why Amazon Author Central is important, how to create multi-country Amazon redirection links, the costs of self-publishing and considerations on piracy.


How to self-publish print books: Why print is important and has emotional resonance, how print on demand works, formatting for print, cover design, the various print on demand companies, ISBNs. Then I take you behind the scenes of my own Createspace account as well as comparing it to Ingram Spark. Plus, what will impact the price of your book and how to choose a self-publishing company if you want a print publishing partner, including questions to ask to avoid being ripped off, and costs of self-publishing in print.


How to self-publish audio books: The expansion of the audiobook market and your choices for narration, production and distribution. How ACX works and your other choices if you can't use ACX, whether to narrate yourself or work with a narrator and my own tips from doing both, the costs of an audiobook and how to market your audiobooks.


How to make money in other ways: The various business models that an author can choose including the various income streams around a blog, affiliate income and tips for finding the right products to promote as well as getting traffic to them, product sales for courses and physical products, sponsorship and advertising, services like freelance writing or coaching as well as professional speaking.


Marketing principles and prerequisites: The strategies that don't change even when the tools and technology do. The AIDA funnel, attraction vs. interruption marketing, why PR is less important than a clickable link for book sales, authenticity, generosity, social karma and co-opetition. Plus, discoverability through your book including how to find your comparison authors and target market, why your book cover is critical, author branding and genre, pseudonyms, critical book-related metadata, how to get book reviews and social proof, owning your own hub/website and your own email list, discoverability through you and the fundamentals of content marketing.


How to market fiction: Why marketing fiction is different to marketing non-fiction, the author brand, how to get attention with fiction including writing a series, content marketing specifically for fiction and ideas for blogging, video, book trailers and podcasting, images, social media and paid promotion. Plus how to turn attention into interest and what to include in your email updates, building desire for your books, pre-orders, using a street team and how to launch.


How to market non-fiction and build your author platform: Why non-fiction is easier to market, how to use Amazon as a search engine, using your book as a funnel to higher priced products, building a business model around a blog, using a series with non-fiction, blogging and guest blogging, podcasting and audio, video and image marketing, social media, co-opetition ideas, paid promotion and advertising, plus how to keep an audience engaged, encouraging action and launching.


Finding time and productivity tips: Ways you can manage your time and maximize your productivity. Deciding what you want to achieve and by when, setting goals and deadlines, deciding what you will give up to achieve what you want, how to sort out your writing routine and habits and schedule your time, rewarding yourself for doing the work, being accountable and how to keep yourself motivated.


Module 3: Scale
Scaling your business: When it's time to scale, what scaling actually means, how to streamline and optimize, reviewing your standard operating procedures, considering what you can outsource and how to scale up your revenue without growing your costs.


Building and managing your team: How to build and manage your team, including which roles you have in your business and which ones you play as well as those you can outsource, how to find team members, how to work with them effectively, and how to deal with them when things go wrong.


Your transition plan to making a living with your writing: Do you really want to do be a full-time author entrepreneur? The pros and cons of a day job vs. being an entrepreneur, calculating how much money you need and how to step towards that by building incremental amounts with your writing related income. Considerations around uncertainty and risk.


Module 4: Running the business
Legal, tax and accounting considerations: The basics of legal setup, accounting, record-keeping and tax, with the disclaimer that I am not an accountant, lawyer or financial advisor! This is just based on my opinion and experience. Of course there will be different requirements per country, but the overarching requirements of business are the same wherever you are. I share my own business setup and when you might consider incorporating, US Tax implications for non-US residents, my own bank account structure and how I reconcile bank statements, my profit and loss statement and how I report on income and expenses, managing paperwork and record keeping, the EU VAT law on digital sales, considerations on what else you want to measure and software you can use to do this, plus I share my own income figures and how long it's taken me to get to a six figure income


Legal setup for the US, copyright and more. An interview with Helen Sedwick, author of The Self-Publisher's Legal Handbook. We go through some US specific business and tax setup information, the mindset of making money and taking your writing seriously as a business, as well as record-keeping and reporting.


Tools and technology for the author business: I take you through the tools and technology that I use to run my business. Of course, you don't have to use these and there are many other options, but these are my recommendations.


Module 5: Mindset
The mindset of the author entrepreneur - the tough stuff! My own personal experience of the rollercoaster ride that is the creative process as well as the self-doubt, fear of failure and fear of judgement that inevitably arise. Plus, one star reviews, haters, perfectionism and comparisonitis.


The mindset of the author entrepreneur - how to survive the journey. How to deal with all the difficult aspects of the rollercoaster ride and how you can protect yourself and stay the course. How to adopt a positive can-do attitude, how to shift your mood, how to deal with self-doubt and fear, bad reviews and haters, how to stay focused on your definition of success, how to find your tribe and embrace social karma and co-opetition, plus how to keep learning and expect change.


Round up and next steps: The next steps you can take to continue the journey towards making a living with your writing


Plus Bonuses, Resources and More
"I love the Creative Freedom course. It has really helped me put into words exactly what I want my life to be like in five years' time, and how to begin changing specific things around my books and author business. It really is all possible in small steps and the course has shown me how."
- Marie Madigan
Bonus interviews
With authors who are making a multi-six-figure income from their writing:
CJ Lyons on selling over 2 million books and making money with fiction
Nick Stephenson on his business model of fiction and non-fiction, courses and affiliate income
Mark Dawson on his $450k year from book sales, as well as using Facebook to sell more books
These interviews are in video and audio format with transcripts packed with more information on how these authors make their living.
Resources
There are a number of downloadable resources available as part of the course:
A detailed Course Workbook with questions that apply to each step along the way. Designed to help you apply each lesson to your own situation. Printable PDF or a Word document you can fill in electronically
Business Plan template
Asset Master List template
Production Plan example
Audiobook Marketing Plan example
Plus ebook editions of my non-fiction books: Business for Authors: How to be an Author Entrepreneur; How to Make a Living with your Writing; Public Speaking for Authors, Creatives and Other Introverts
Facebook community, accountability and bonus Q&A material
There is a private Facebook group for Course Members where you can ask me questions as well as networking with other like-minded entrepreneurial authors.
There's also a private Accountability form where you can share your goals and the dates by which you aim to achieve them. Staying accountable is one of the most powerful tools for reaching your goals!
I will be creating extra Q&A videos and other content that relates to the course over the coming months based on feedback from the early members, as well as critiques of book pages and websites.
Do you want Creative Freedom?

"The Creative Freedom course is tremendous. It's like Author-Entrepreneur University!"
- Henry Hyde, Author, Designer

So now you know what's in the Creative Freedom Course, you just have one choice left to make.
Walk through door number 1 and continue being frustrated about how to make a living with your writing.
Or walk through door number 2 and join me in the Creative Freedom Course. Shortcut your route to success by following the path I have already proven in my own journey from first book to six figure income as an author entrepreneur.
This course contains everything that I have learned in the last nine years of becoming an author entrepreneur with a six-figure business, all wrapped up in a step by step guide that will help you shortcut the journey and avoid the mistakes I have made along the way.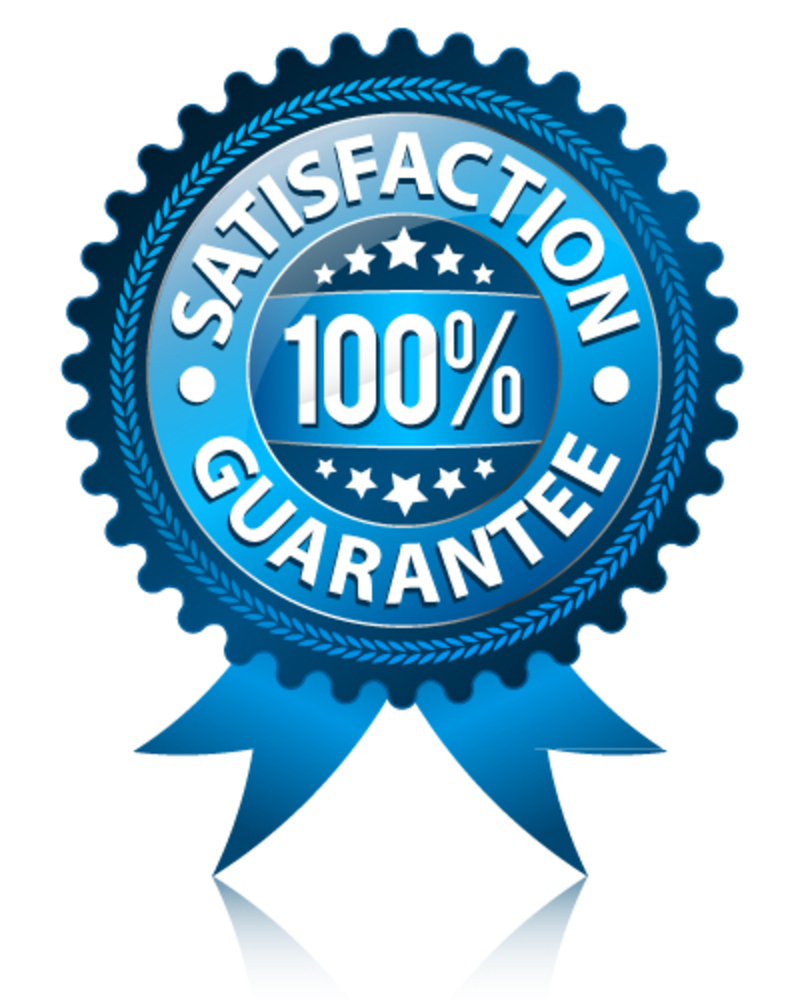 If you would like to join me, there is zero risk and a 30 day money back guarantee.
I want to make sure that you are ready for Creative Freedom and that the course is right for you. So if you sign up, you have 30 days to test drive it and if it's not the right fit, just email me and I'll give you a full refund. No questions asked.
If you'd like to join the course, there are two payment options. You can pay in full upfront for US$497 or you can pay in 5 monthly instalments of US$100.
As soon as you join, you will have lifetime access to the course materials, including everything added in the future.
If you have any questions about the course, please email: [email protected]
This course is closed for enrollment.
Frequently Asked Questions
When does the course start and finish?
The course starts now and never ends! It is a completely self-paced online course - you decide when you start and when you finish.
How long do I have access to the course?
After enrolling, you have unlimited access to this course for as long as you like and as long as the course is running - across any and all devices you own.
What if I am unhappy with the course?
We would never want you to be unhappy! If you are unsatisfied with your purchase, please contact us in the first 30 days and we will give you a full refund. Just email:
[email protected]
Can I pay by Paypal?
If you pay the full price, you get a Paypal option. If you want to do installment payments by Paypal, please email: [email protected]
When does the initial pricing of US$497 finish?
The initial pricing period will finish 31 Dec 2015 and will go up on 1 Jan 2016.

What's the difference between this course and Nick Stephenson's Your First 10,000 Readers course?
Nick's course purely covers marketing a book. Creative Freedom covers every aspect of growing and running a full-time business with your writing.